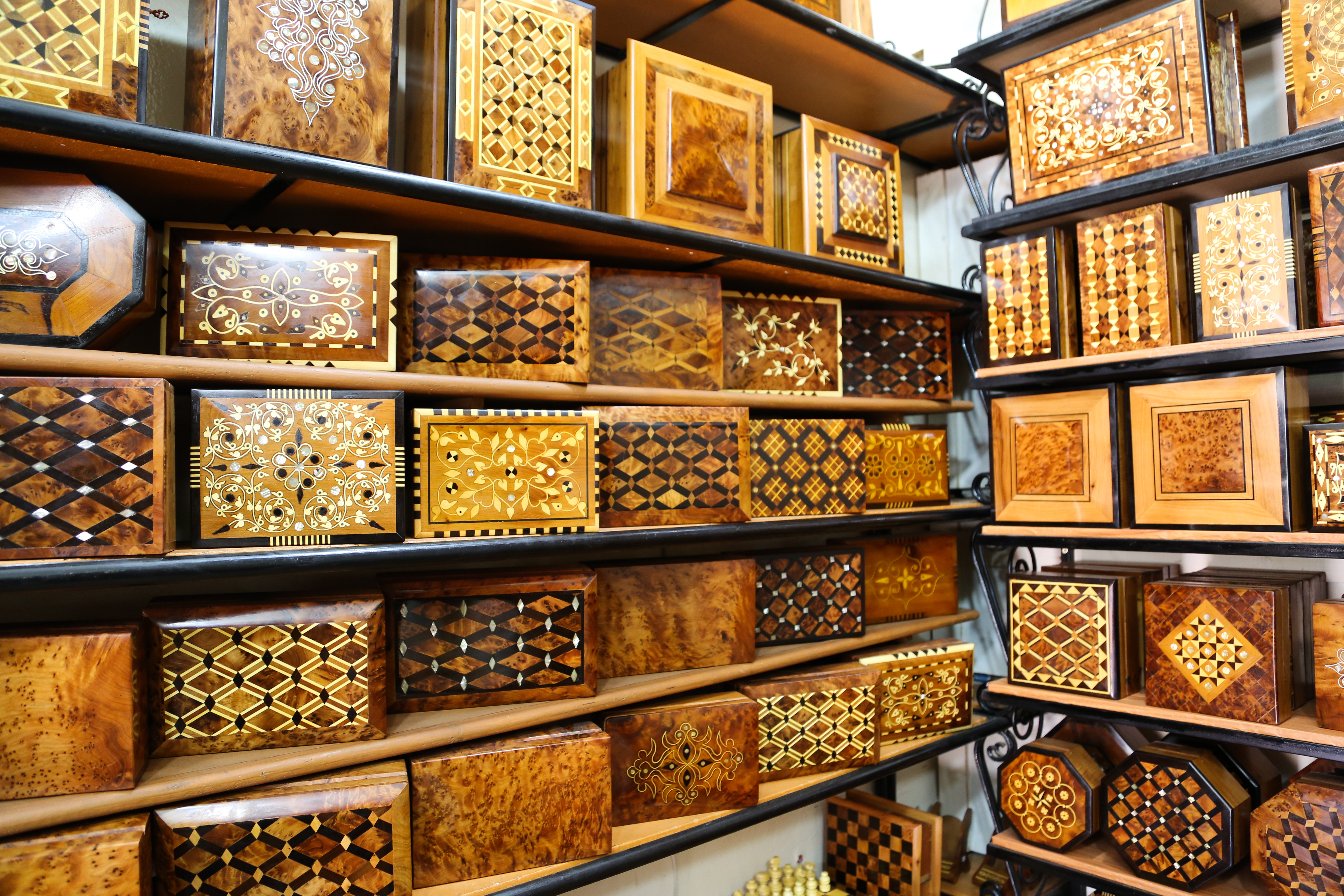 What Moroccan Treasures Would You Expect to Find in a Moroccan Souk or Marketplace?
The styles and colours of Moroccan artisans' work are easily identifiable. We all have a pretty good image of what a Moroccan souk or marketplace looks like, even if we haven't actually visited one in person, but what would you expect to find for sale in one of the souks?
The answer is virtually anything and everything you could possibly think of, and a whole lot more besides. From spices to soap, meat to mats and Moroccan lather poufs to Moroccan pottery.
Products made by Moroccan artisans adorn the insides of homes across the globe thanks to their quality, distinctive style and use of vibrant and rich colours. Moroccan lamps and Moroccan lanterns cast a beautiful light when illuminated thanks to the beautifully coloured glass that allows them to look just as beautiful in the daytime, like an ornament.
Ensuring that you are buying authentic Moroccan handmade products
Only an experienced eye can tell the difference between a Beni Ourain rug and a Beni Mguild rug, though Tuareg mats are easier to spot, while an area where Moroccan artisans excel is in the production of Moroccan leather poufs and Moroccan cushions, almost the ultimate souvenir of Moroccan handmade products, alongside Moroccan pottery.
However, we've got good news for you as you no longer have to visit an authentic Moroccan souk to find any of the artisanal products we have mentioned above as, at AliBerber.com, we have gathered together the very best artisans in one place that will allow you to buy genuine Moroccan treasures direct from the source.
In dealing direct with the artisans, not only are you guaranteed originality, authenticity and quality, but "buying direct" also means that prices and the cost of delivery to your doorstep will be appreciably lower as there is no "middle man".
If you have been to Morocco, the products sold by artisans on this platform will quickly remind you of the times you have spent in souks, and if you haven't been to Morocco, you will probably wish you had!